Yes, I have my own thread here!
Now I have to update it from time to time
My another attempt to playing... And start collecting army - again...
Meh...
I'm going to finish this army in this year
Heh... Some models I've bought already - and 3 old edition minis - gift from my mate SexRocket. Thanks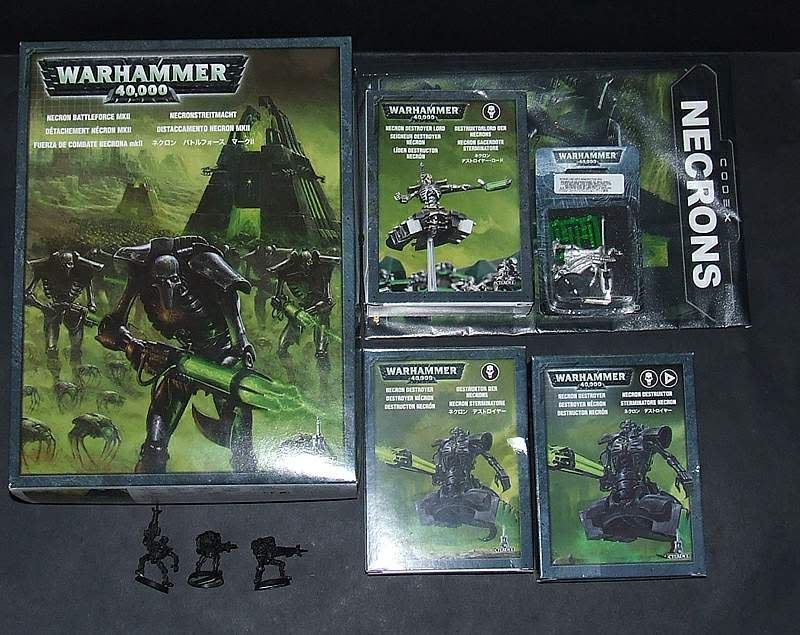 Click to see full-sized image
And more to buy... WH40k Rulebook, Monolith, Wraiths, Nightbringer and so on... I thought about desert colour scheme... Then I watched "Stargate" movie and changed my mind... Then watched "Star Wars EPII - Attack of The Clones" and changed concept again...
Maybe I'll paint all in black colour?
I found great army, but I won't copy idea:
http://www.legionsgames.com/mastergalle ... terror.htm
Painting and collecting this army wi'll be very slow, because I have still some commissions to do... But if You will kick me once per week, I'll finish them all
Stay tuned! Sorry for my injuried English