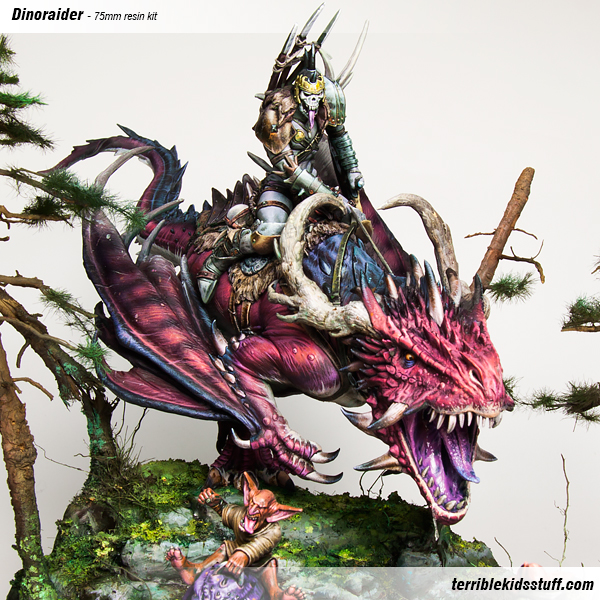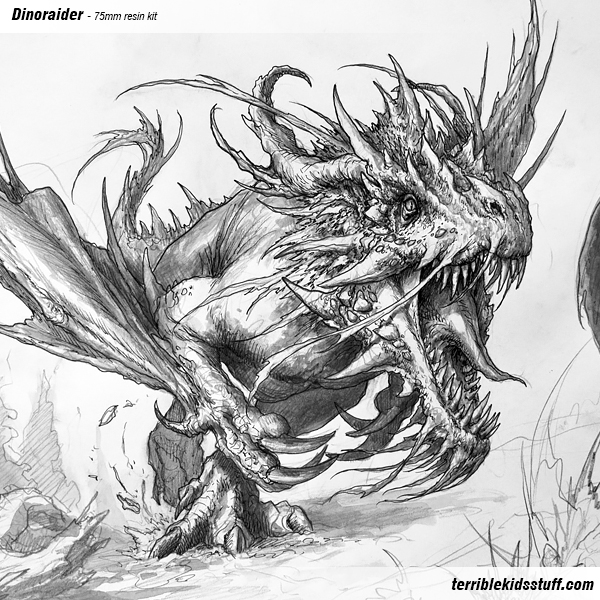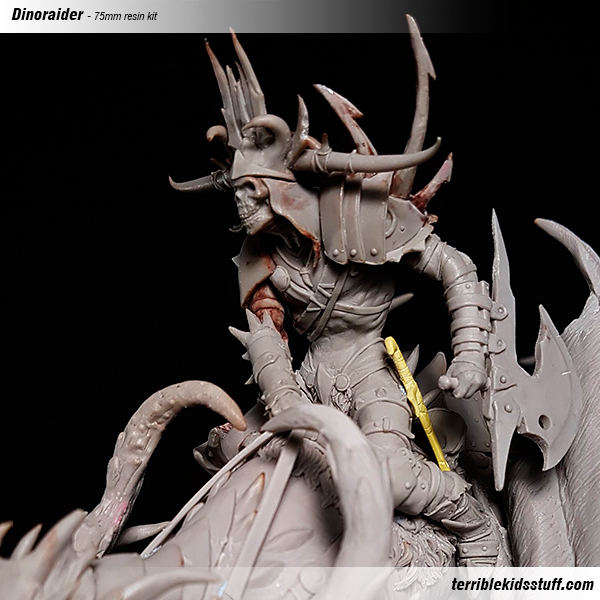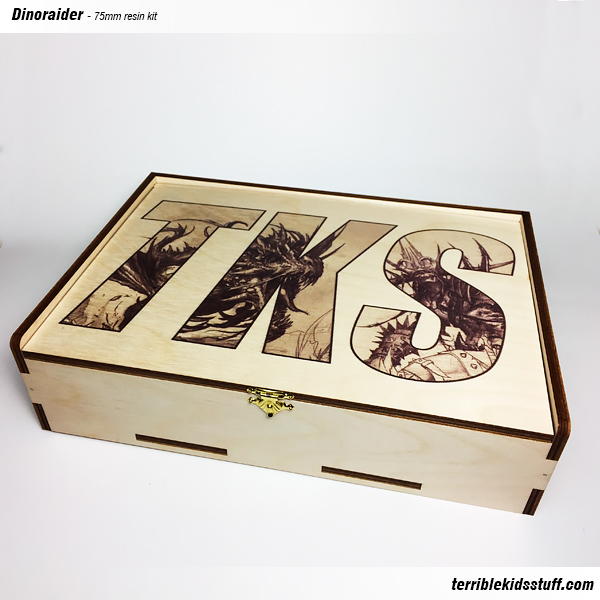 Code: NK7512
Category: Fantasy Classic
Limited edition: 100 copies
Illustrator: Filip Burburan
Concept artist: Roberto Cirillo
Sculptor: Joaquin Palacios
Painter: Marc Masclans Abello
Material: Resin (Grx Créations)
Scale: 1:24 (75mm)
Options: rider comes with two heads and two weapons
Note: sold unassembled, unpainted and goblins not included. Each Dino Rider will be shipped individually with tracked shipping
We would like to introduce our Christmas release!!! This is the biggest project we did, along with Joaquin Palacios we always had the idea of ​​sculpting a 75mm dragon, so when we saw Filip Burburan's artworks we knew that it was what we were looking for!!! We found an agreement with Filip and asked Roberto Cirillo to illustrate a technical concept. Then Joaquin began to sculpt it, GRX Créations casted them in high quality resin and Marc Masclans painted the boxart. At the end the kit was so big that we had to make custom wooden boxes.
Help us out by spreading the word for this crazy project!!!
We have only 25 Dino Riders available, run for your TKS!!! Next bunch of 25 copies will arrive in 3 weeks.
You can find our Dino Rider on
http://terrible-kids-stuff.highwire.com ... dino-rider